Our Visitor Centres
We operate visitor centres so our stakeholders can learn more about aquaculture.
SalMar wishes to increase the public knowledge about the aquaculture industry and the target audience includes locals, tourists, schoolchildren and members of the business community. Through exciting experiences on shore and at sea, the public will gain greater insight into a modern and sustainable industry. A visit to the SalMar Salmon Centre includes an interactive exhibition about fish farming in Norway, and visitors can see the high-tech solutions used to remotely feed the salmon. In addition, the centre features a modern kitchen where visitors can learn how easy it is to prepare delicious salmon meals. Visitors also have the opportunity to take a trip out to a sea farm, to see with their own eyes how and where the salmon live.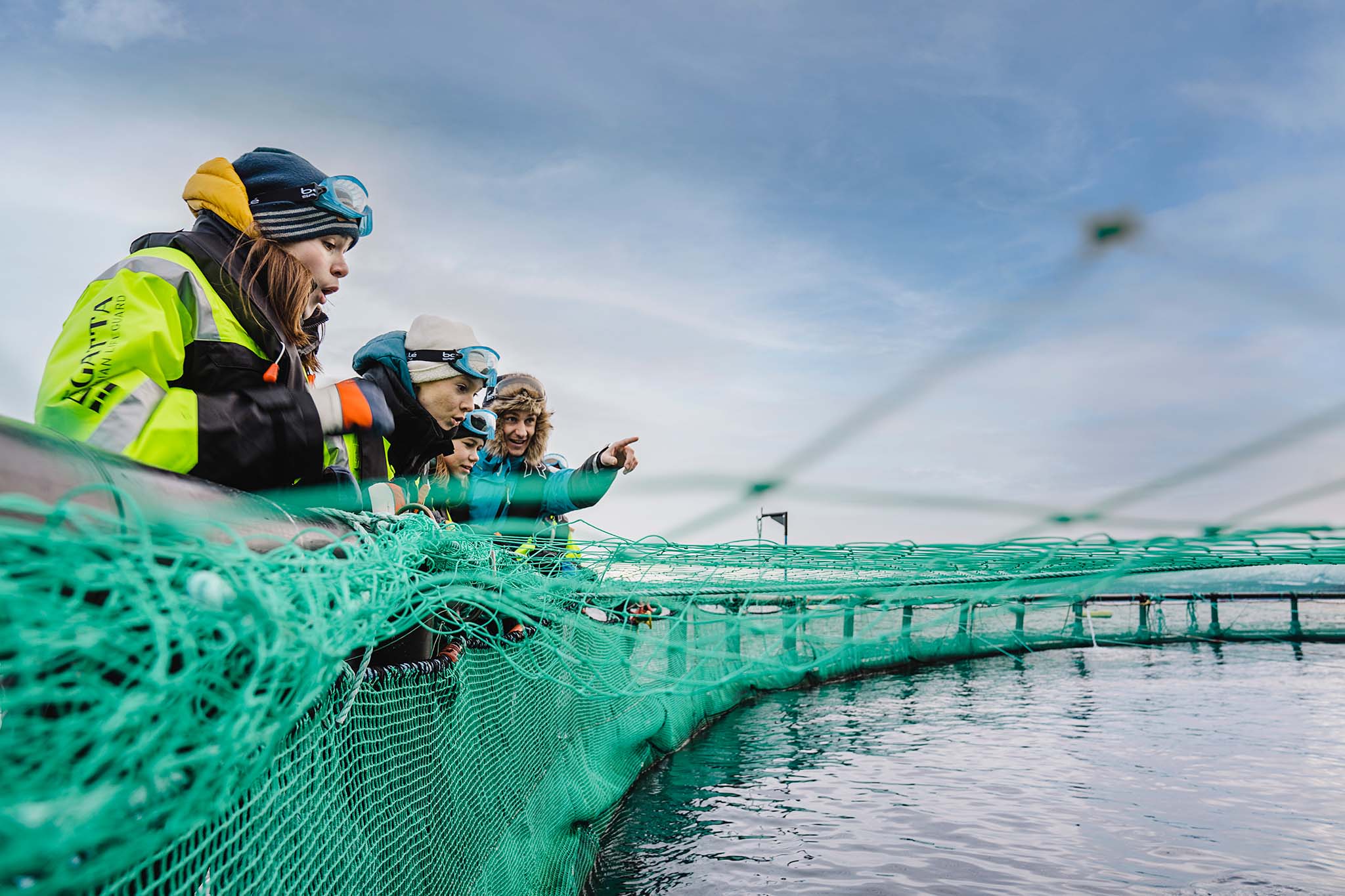 Today, SalMar, along with its subsidiaries, has six visitor centers open to the public:
Salmon Center Senja – Finnsnes in Troms & Finnmark
Salmon Center Molde – Molde in Møre & Romsdal
Salmon Center Rørvik – Rørvik in Trøndelag
Salmon Center Alta – Alta in Troms & Finnmark
SeeSalmon – Trondheim & Stoksund in Trøndelag
Nekton Havbruk – Smøla in Møre & Romsdal
Please see the link below for more information about the various visitor centers.