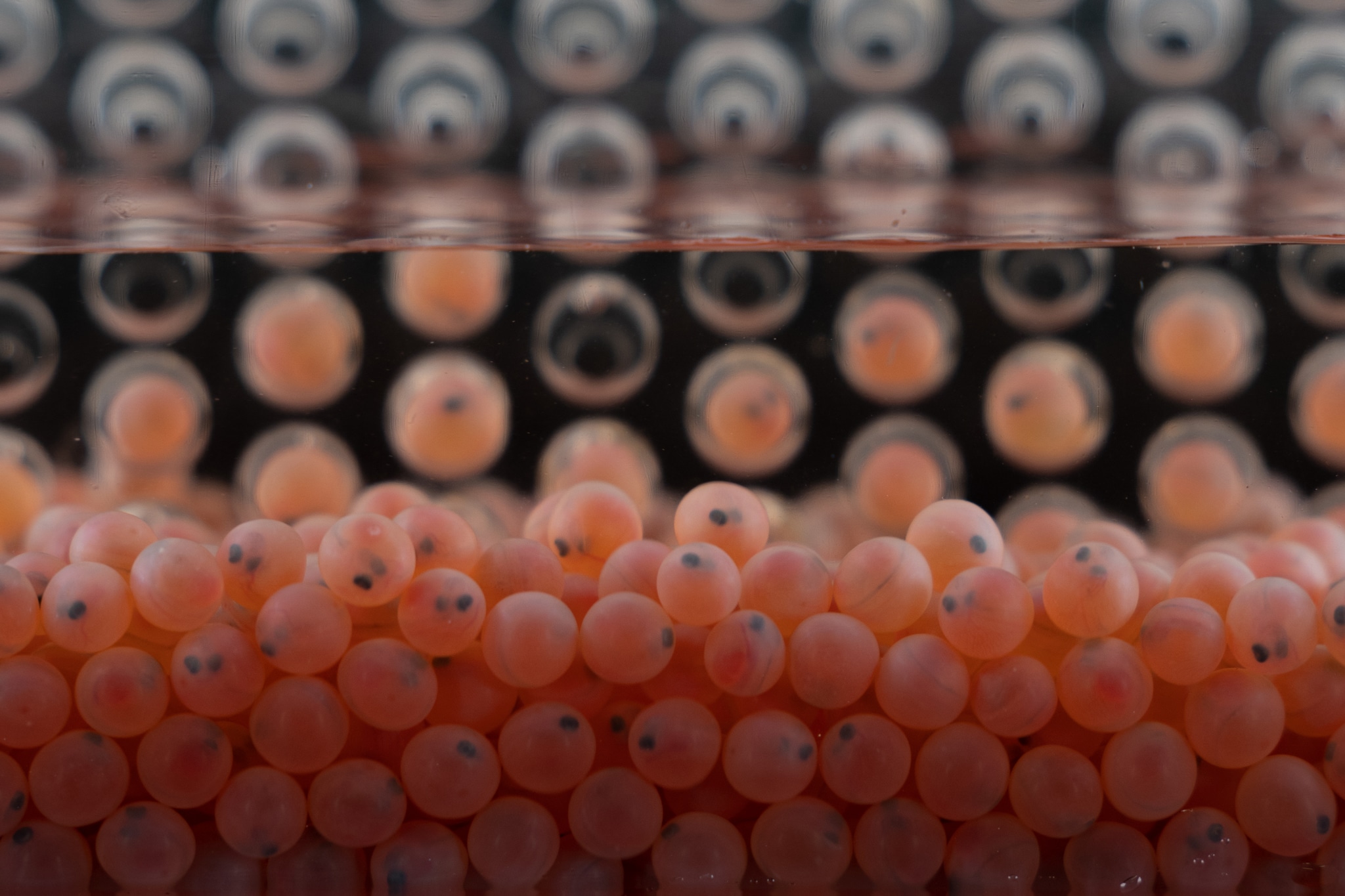 Fish Farming Central Norway
Fish Farming Central Norway is the region in which the SalMar Group first established its business. The environmental conditions for salmon farming in this region are good, with favourable sea temperatures all year round thanks to the Gulf Stream, a high water replacement rate and several suitable locations.
Central Norway has today 84,749 tonnes MAB, 1,100 tonnes in develeopment licenses and also operates several R&D licences in collaboration with other companies. In 2021 the first closed net pen for the company was taken into operation and a second closed net pen is under construction which start of production in 2023.
The fish farming operations are located in Central Norway, stretching from Sunnmøre in the south to the Namdal coast in the north. The segment is divided into 5 regions, which are each led by a regional manager.
The segments smolt facilities have a high level of expertise with respect to day-to-say operations as well as development/project management. The production of smolt is currently transitioning to the use of recirculating aquaculture systems (RAS) technology. The segment has 3 smolt facilities in operation and 1 under construction. In addition the segment has 1 facility for the production of cleaner fish.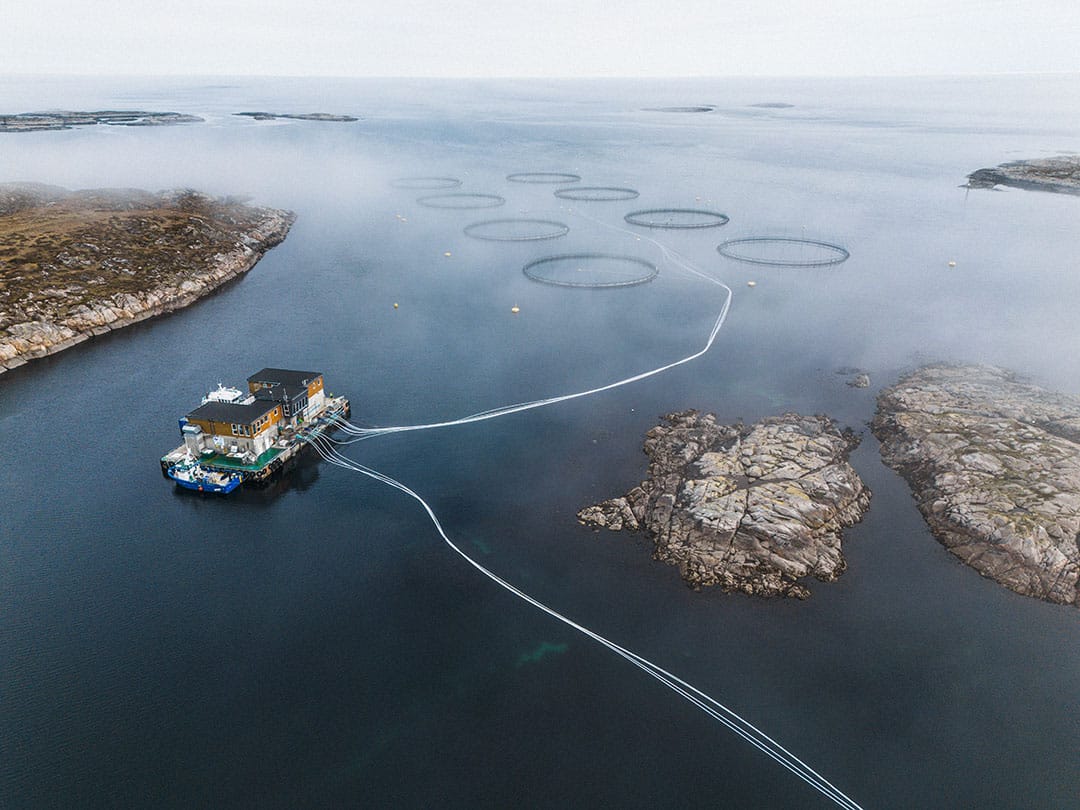 Fish Farming Northern Norway
SalMar has the largest aquaculture operation in Troms og Finnmark County, with activities stretching from Harstad in southern Troms to Sør-Varanger in Finnmark. The business is divided into three regions, which are each led by a regional manager. The segment's head office and administration are located at InnovaNor our harvesting and processing facility on Senja.
The segment has 75,116 tonnes MAB for the production of farmed salmon. In addition, SalMar co-operates several R&D licences.
The segment has 2 smolt facilities, which is based on recirculating aquaculture systems (RAS) technology. Robust, high-quality smolt is a decisive factor for the success of the whole value chain and in the 2022 the expansion of the facility on Senja was completed with first smolt delivery in 2023. The expansion will result not only in the capacity to produce more smolt, but also the flexibility to produce larger sized smolt.
It is possible to produce more salmon in Norway, and Northern Norway has a considerable potential for further growth. This region has excellent environmental conditions for sustainable production, which we nurture through expertise and systematic improvement efforts. The expansion of SalMar's smolt production, production capacity through NRS as well as the new local harvesting and processing plant, InnovaNor, underpin the importance to the Group of both Fish Farming Northern Norway and the region as a whole.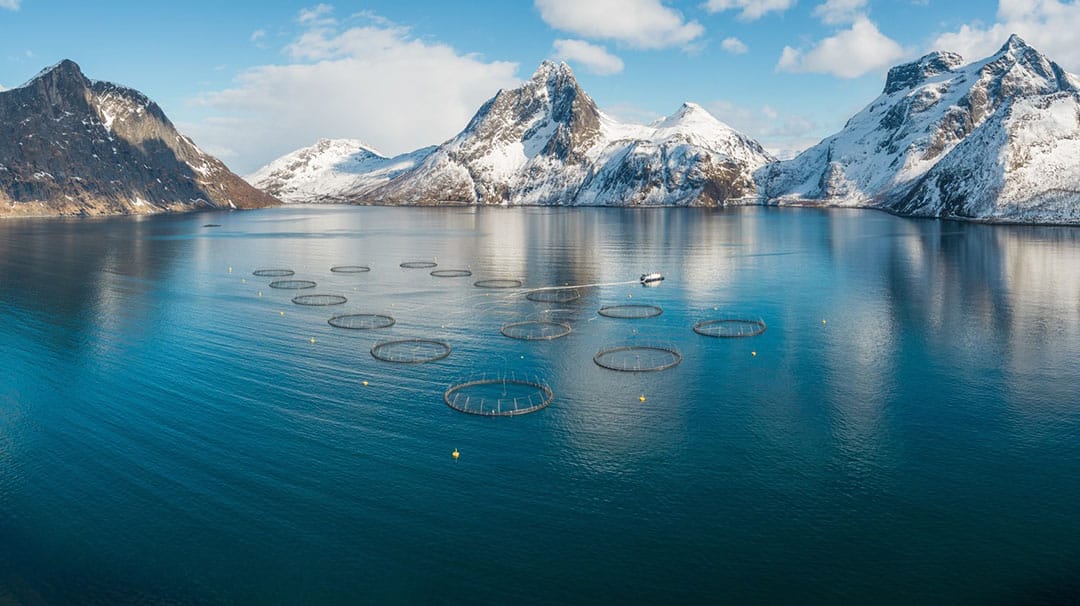 Sales & Industry
Sales & Industry handles the Group's sales activities and harvesting and processing activities in Norway. Sales activities concentrate on the markets of Europe, Asia and America. In all, the segment distributes salmon to more than 50 different countries. Because SalMar attaches particular importance to market proximity, the segment has sales offices in Japan, South Korea, Vietnam, Taiwan and Singapore.
InnovaMar is SalMar's main industrial processing facility. It is located at Nordskaget in Frøya, in close proximity to Fish Farming Central Norway's sea farms. InnovaMar is a modern building covering 17,500m2. It has an advanced equipment park for harvesting, fileting and portioning. It has the capacity to harvest 150,000 tonnes of salmon annually. A significant portion of the volume harvested goes on to secondary processing before being sent to customers and consumers around the world.
Through SalMar's co-ownership of Vikenco AS, SalMar facilitates the harvesting of fish from the southern part of Central Norway and Møre & Romsdal County. In 2021 upgraded Vikenco came into operation increasing both harvesting, processing, storage and freezing capacity of the facility and in 2023 further upgrade of harvest capacity is scheduled.
After the acquisition of SalmoNor, SalMar gained a controlling ownershare in SalmoSea AS which has a harvesting facility located at Rørvik in northern part of Trøndelag County.
At the end 2021 the new harvesting and processing facility in Northern Norway, InnovaNor, came into operation and volume was ramped up at the facility during 2022. This is an important move to strengthen the region as an important industrial engine in the Group's development and will contribute to local value creation and new employment opportunities. At the same time, InnovaNor will provide the same flexibility and immediate capacity, as the Group has at its InnovaMar facility in Central Norway, to harvest fish on the terms of the biology and contributing to optimising logistics. InnovaNor is the largest and most modern processing facility in Northern Norway covering 20,000 square meters. It has a capacity to harvest 150,000 tonnes of salmon annually. The building incorporates landing, harvesting, processing, packaging, freezing and storage capabilities including an office wing, which is the new headquarter for all our activities in Northern Norway.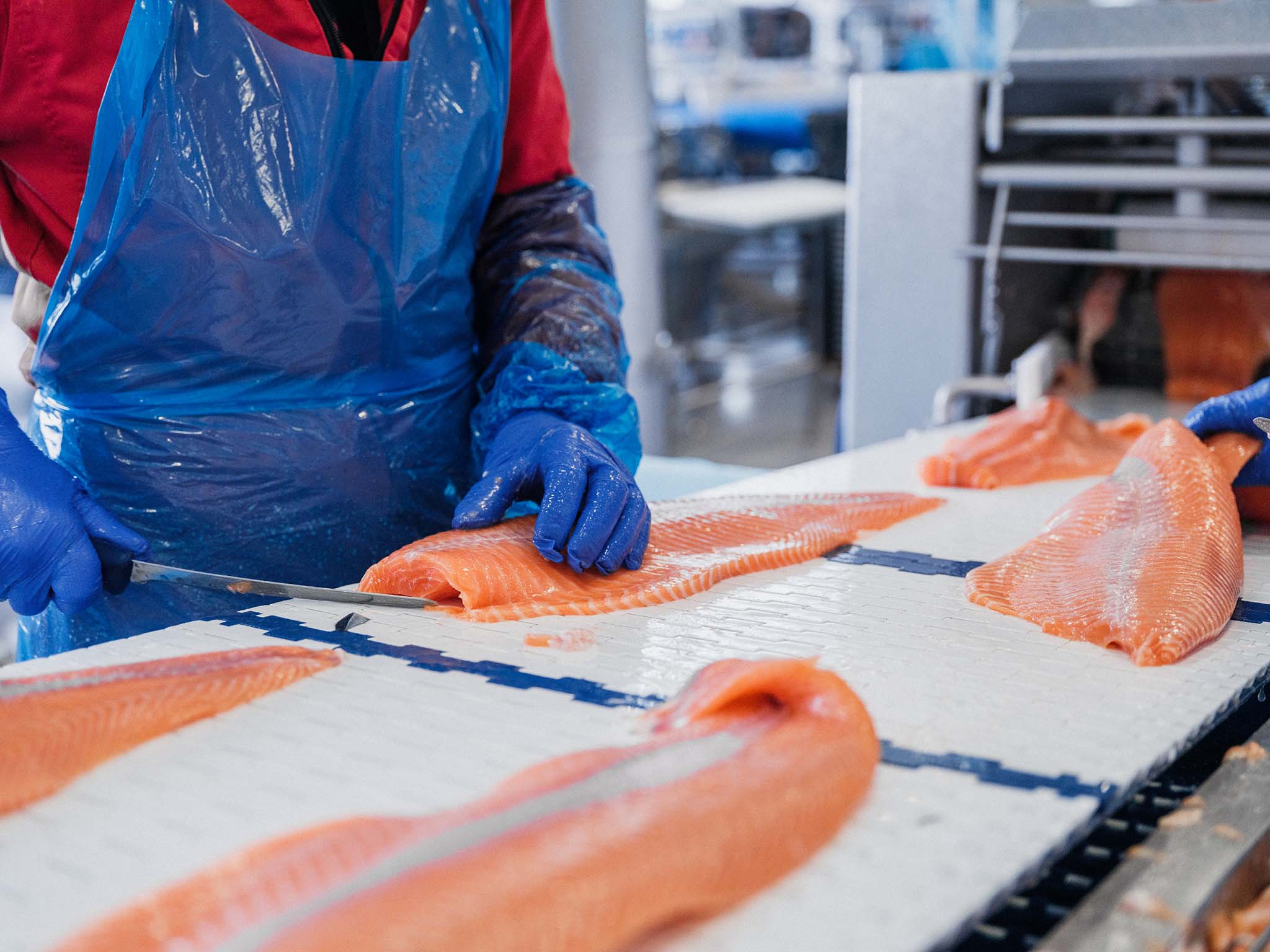 Icelandic Salmon
Icelandic Salmon is Iceland's largest producer of farmed salmon. The company is fully integrated, with its own hatcheries, sea farms, harvesting plant and sales force. The natural conditions, with good quality seawater and temperatures on a par with Northern Norway, provide a sound basis for engaging in sustainable aquaculture in Iceland. The company has its headquarters and harvesting plant in Bildudalur in Iceland's Westfjords region, in close proximity to the sea farms located in the surrounding fjord systems. In addition, the company has 4 smolt facilities, three located on the south coast of Iceland and one in the Westfjords, as well as a sales office in Reykjavik.
Farming in Iceland is still in an early phase, and during 2022 important measures have been implemented in the company that will provide better biological and economic results in the long term.
At the end of 2022 SalMar owned 51% of the shares in the company.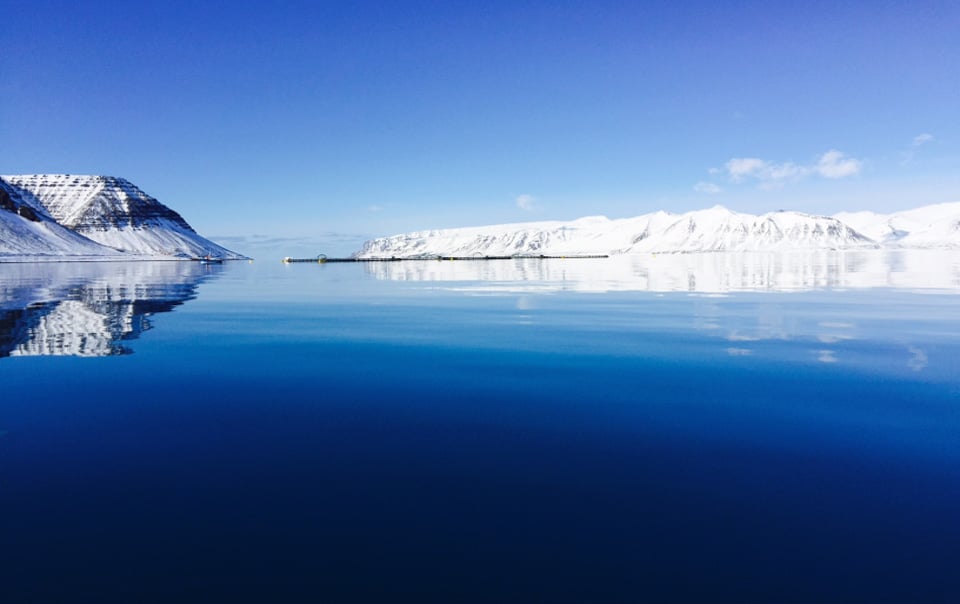 SalMar Aker Ocean
To strengthen and concentrate its efforts in the area of offshore aquaculture, SalMar created the subsidiary SalMar Ocean AS, later changed to SalMar Aker Ocean AS. Late 2021 SalMar and Aker through Aker Capital entered into a partnership whereas Aker Capital has 15% ownership of SalMar Aker Ocean and SalMar ASA control the remaining 85%, with the purpose of creating the world leading offshore farming company.
The company aims to create the world's most reliable and intelligent offshore farming operations with the highest requirements for fish welfare and with a zero-emissions value chain ambition. With an ambition of producing 150 000 tonnes of salmon per year.
The segment has currently 1 unit in operation, Ocean Farm 1. In 2022 Ocean Farm 1 was upgraded at Aker Solutions yard at Verdal before it was transported back to its location on Frohavet in March 2023 and start of next (the third) production cycle in May 2023.
Work for design of new offshore units progresses. Both for a new semi-offshore unit, Ocean Farm 2, based on the design from Ocean Farm 1, and an open ocean unit, Smart Fish Farm. Simultaneously work continued to establish a regulatory framework including tax regulation for offshore farming in close collaboration with the respective authorities.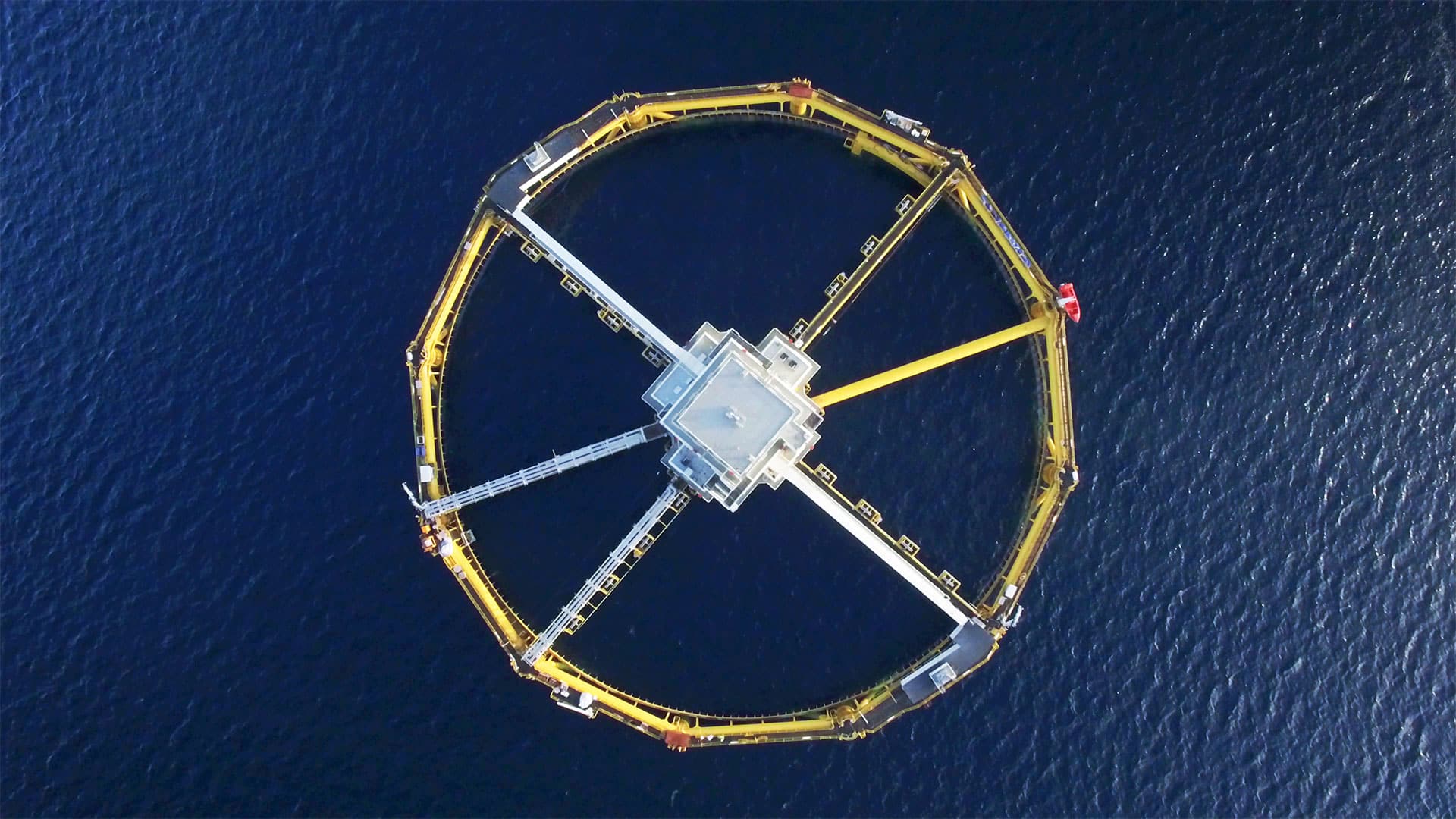 Scottish Sea Farms
Through Norsk Havbruk jointly owned by SalMar and Lerøy Seafood Group, SalMar has since 2001 had a 50% ownershare in the UK based aquaculture company Scottish Sea Farms.
Scottish Sea Farms is UKs second largest aquaculture company and has operation in Scotland, Orkney Island and Shetland.
The company is fully integrated in the value chain from smolt to sales team.
Please see their webpage for further information:
Development Projects
MariCulture / Smart Fish Farm:
Through SalMar Aker Ocean, SalMar develops the Smart Fish Farm unit specifically designed for operation in the open ocean.
Arctic Offshore Farming:
SalMar owns and develops the Arctic Offshore Farming project where the unit is located at Fellesholmen for farming in offshore areas.
Marine Donut:
Together with Bluegreen SalMar develops a cost-efficient closed fish farm structure. It enables completely new and profitable production strategies.